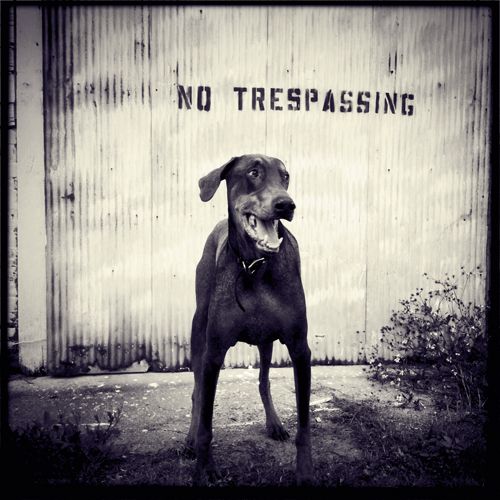 Apple iphone 4 shot within Hipstamatic using Blackeys "film" and the Jane "lens" & processed within Camera+
Very late to the Instagram party but having fun. Plan on posting iphone photography only to my Instagram feed.
I will be sharing some of my favorite Instagram pics of the week on my blog on the weekends.
I will write a much longer blog post about Instagram and why I have chosen to have an account.
You can follow my feed on Instagram @themindfuleye
UPDATE: Read my article "Instagram is Ruining Photography" here.
5 Responses to ""No Trespassing" (Luther the Doberman Pinscher)"