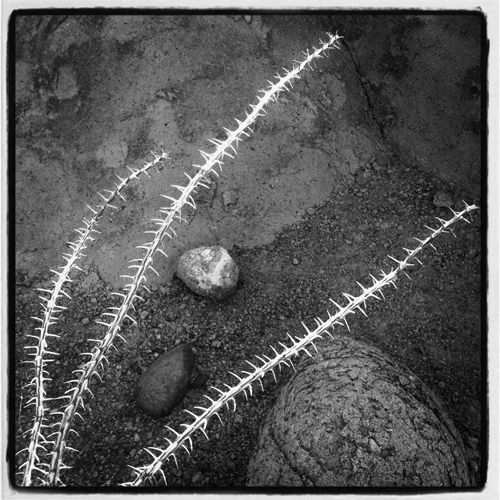 Apple iphone 4 shot within Instagram & processed within Instagram with Lo Fi filter –
converted to B&W in Photoshop using channels – Hoodoos Natural Area – Rio Grande River
You can follow my feed on Instagram @themindfuleye. I post an average of two shots a day.
Read my article "Instagram is Ruining Photography" here.
3 Responses to ""Ocotillo, Rocks & Desert Floor""